A

ims and Objectives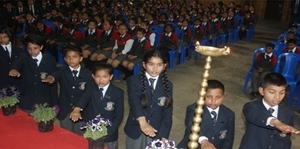 At Himali Boarding School, we strive for excellence in all our pursuits academic, sporting, spiritual and cultural. Our children are given the best...
I

nvestiture - 2016
The Prefects & Captains Investiture was held on 7th April, 2016. The Director laid stress on making Himali a CLEAN (Head, Heart, Hand & Holy) school.
P

ioneers since 1978
The HIMALI BOARDING SCHOOL enters its 38th year with confidence and assurance. A confidence based upon experience without the burden of tradition.
NO.1 CO-ED BOARDING SCHOOLS IN WEST BENGAL
C-Fore (Delhi) Survey 2015 for Education World (Bangalore)